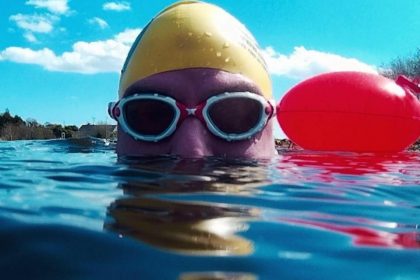 Hi Padraig & team. Replying to the feedback email you sent out on how it helped me this year.
I did Hit the Wall in a wetsuit as I thought that was my level. The first thing I did after that weekend was loose my wetsuit. I've since spent the rest of the season in skins and swimming in more events than ever before, all the time trying to improve. Now I'm continuing to swim through the winter in skins with my friends in Lough Neagh. I'm loving the confidence I've gained from Hit the Wall and I love swimming that much more now and I can't wait to see where it takes me. I did have a fear of the deeper swims and the old 'what's underneath?' thought. That has since gone and I've learned to relax more during longer swims.
I've nothing bad to say or any criticism of the Hit the Wall weekend. I loved it and would recommend it to anyone wanting to see what they're made of.
Best of luck.
John Mckenna