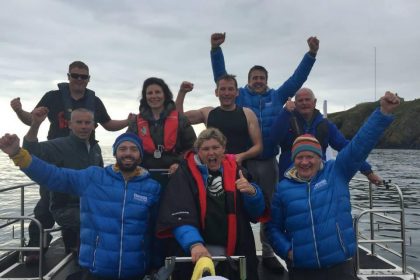 Team Captain, Infinity V North Channel Relay I would have no hesitation in recommending Infinity Channel Swimming to all Open Water Swimmers – be they channel aspirants or not.
Infinity channel swimming work with you to design a bespoke training package that plays to your strengths and works on your weaknesses. They address all aspects of your performance – stroke analysis, physical strength and fitness, acclimatisation to different water and sea states and mental resiliance. They ai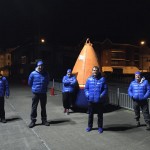 m to make you into a 'total' swimmer,who performs to the best of your ability every time you hit the water. Their 'Hit th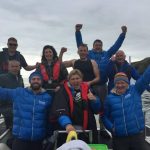 e Wall' training weekend took five swimmers of vastly differing levels of experience and ability, some with physical and medical challenges, and made us into a cohesive team that was ready to take on, and beat, the North ChannelInfinity V North Channel Relay Team. 
The passion and commitment that Padraig and Colleen, together with their specialist consultant trainers and dedicated crew have for our sport is inspiring. Training with them is a game changer – bring on the next challenge!

#seeyouinthewater
#ifitsnotfunwearenotplaying