Infinity channel swimming Lifeguard training
Infinity channel swimming Lifeguard training options

The RLSS UK National Pool Lifeguard Qualification (NPLQ)
The most awarded lifeguard qualification in the United Kingdom and Ireland that complies with the industry guidance contained within the HSE publication 'Managing Health and Safety in Swimming Pools'
Our comprehensive RLSS National Pool Lifeguard Course is suitable for people wanting to work in the leisure environment be it a small leisure club or larger free form leisure pool. This qualification equips candidates with the essential skills required to safeguard lives.
When attending our RLSS National Pool Lifeguard Course (NPLQ) you can expect high quality training materials, expert instructors, lots of hands on practical work and an enjoyable atmosphere to learn in.
We provided generous levels of training and equipment to ensure you have a safe and enjoyable course experience. All of our lifeguard courses include training in the use of the Aquaboard and Automated External Defibrillator (AED).
The NPLQ course is practical assessment on pool lifeguard theory, pool rescue, first aid and CPR.
To apply for a place on this course you should:
Be 16 years of age by date of assessment.
Be able to meet the following basic fitness criteria:
Be able to jump / dive into deep water.
Swim 50 metres in less than 60 seconds.
Swim 100 metres continuously on front and back in deep water.
Tread water for 30 seconds.
Surface dive to the floor of the pool
Climb out unaided without ladder / steps and where the pool design permits.
Course fee includes:
RLSS Textbook
Classroom based theory
Swimming Pool based practical
Theory and practical Assessment
Certificate (Valid for two years)
On successful completion of the course you will be fully qualified to work as a Pool Lifeguard.
For More info Click below
National Vocational Beach Lifeguard Qualification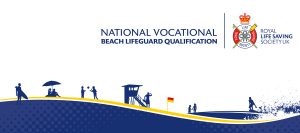 The RLSS UK National open water Lifeguard Qualification (NPLQ)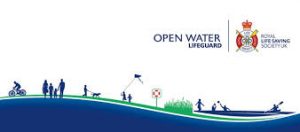 Infinity Channel Swimming AED – Defib training