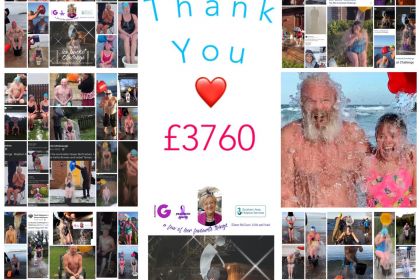 There were 3 steps:
1. Nominate 🔊
someone from home and someone from abroad
2. Donate 💰
to Southern Area Hospice
3. Wait ⏲
For the ice water to be tipped over you!
From the top of the mountain to your own backyard from Lough Neagh to the USA, from Currumbin and Brisbane Australia to Sandy Bottom Warrenpoint you all accepted the Milo ice bucket challenge.
We are so pleased to announce that 💎❤️ £3760💎❤️ has been raised for such a worthy cause from this fun challenge.
Huge thanks to each and every one of you, so much joy when we look back and rewatch the videos posted on social media.
Still a few challengers outstanding: Jack Boyle Ram Barkai, Renée Pierce, Amy Gubser, Anthony Buckley to name but a few on the list – they will come in there own time.
Thank you everyone 🦁
Milo and David McCourt