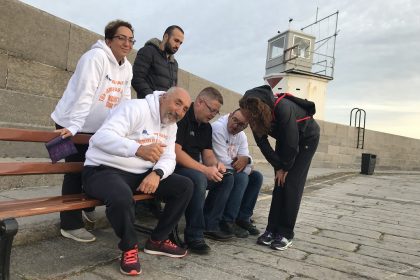 We, the Mad Turks, had a relay crossing of the North Channel at the end of July 2019 with infinity, while our friend Kamil had his solo crossing on the same day.
Both Pádraig and Jacqueline were very accessible before the swim. We met twice with them soon after we arrived in Donaghadee and a couple of days before the swim. In between, we were talking and messaging on a regular basis, as they updated us on weather conditions.
Everything went very smoothly on our big day. Our skipper Richard was great and the boat was very comfortable. infinity Crew Carmen, was a pure joy. She motivated us all the way.
All in all we cannot praise infinity enough. A big thank you from Turkey!