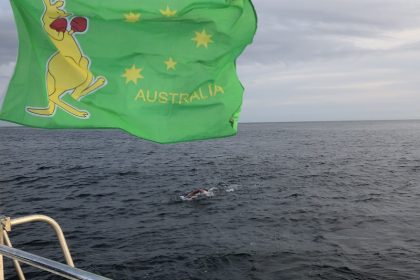 From the moment I arrived in Northern Ireland and made contact with Pádraig and Jacqueline, I knew I was in the best of hands.
In the months leading up to my swim Pádraig and Jacqueline would touch base and see how I was travelling and offer his advice and support.
Pádraig, Jacqueline and the infinity team could not provide better support for aspiring NC swimmers.
Their communication, attention to detail and safety and willingness to go above and beyond for their swimmers is second to none. 
On the one good day of my tide (the second to last day) infinity mustered four boats and support crews and had a 100% success rate. 
You could see that it was important to infinity to be able to give each swimmer the opportunity to swim.
Without their depth of resources, some of us would have missed out.
Unlikely I will rush back to swim the NC again anytime soon however if I did, I wouldn't go with anyone else but infinity.
I am forever grateful to the entire infinity team and wouldn't have my #73 cap if it wasn't for them.
Thank you Juileanne