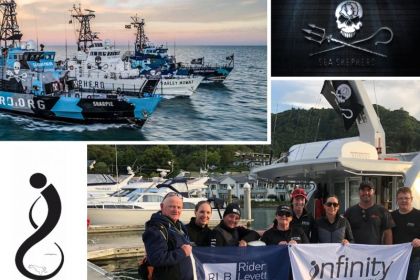 Sea Shepherd mission is to defend, conserve and protect our ocean.
Sea Shepherd is an international, non-profit marine conservation organization that engages in direct action campaigns to defend wildlife and conserve and protect the world's oceans from illegal exploitation and environmental destruction.
Sea Shepherd was founded in 1977 by Paul Watson, one of the original members of Greenpeace.
Since its grassroots beginnings it has grown into an unstoppable global movement with independent groups established in over 20 countries.
Donations:- Click to donate 
More information
Sea Shepherd U.K
SeaShepherd
LinkedIn- Sea Shepherd U.K
LinkedIn- Sea Shepherd