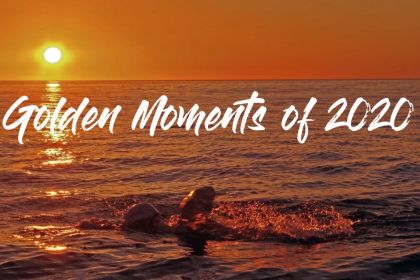 Celebrating the achievements of 2020 by open water swimmers around Ireland and Swimmers from Ireland across the globe.
The 14th ILDSA Annual Awards and Ireland Marathon Swimming Hall of Fame ceremony in Galway were not to be, we will present all medals and certificates at the 2021 ILDSA Awards but for now a short compilation for 2020.
ILDSA would like you to congratulate with us the open water swimming community who feature here:
The North Channel
The English Channel
The Oa Channel
The Fastnet Swim
Ireland Marathon Swimming Hall of Fame
International Ice Swimming Association Ireland
The Original Triple Crown
Guinness World Records
Open Water swims 10K+ swims pre 2020 registered / recorded / ratified
Open Water swims 10K+ 2020 registered/recorded/ratified through the ILDSA Ireland Swim History project.
Please keep sending in your swim successes 10K + Irish swimmers abroad, Swims in and around Ireland. We know there are more out there.
We are indebted to the ILDSA Historical team – Annette Cullen, David Conradie, Ned Denison, and the ILDSA regional teams for the work that has been completed over the year that was 2020.
Huge thanks to ILDSA Honorary Recorder Ossi Schmidt for his diligence and thoroughness in all communications around the recording and ratification of each of the swims listed here.
Congratulations to each and everyone who appears in this montage and to those behind each swimmer – teamwork makes the dream work.
We call again for contacts for outstanding North Channel swim caps waiting patiently to be delivered to their owners! What's your number?
2021 will show up with opportunity and open water successes – take it.
www.ildsa.info
@owsireland
Everywhere is within swimming distance if you have the time.
#believe #openwaterswimming #fun