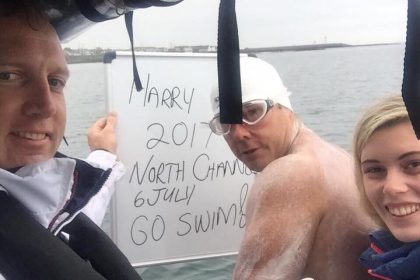 Dear Padraig and Jacqueline,
I don't have to write a testimonial – see below – it speaks for itself – A BIG THANK YOU! I did not think I could do this one and you always said I will, wait until after my swim was complete (I hope you really believed it!!! 😊)
WE ALL DID
This is just to say thank you for a wonderful (but tough!) experience! From the day that I asked Padraig about swim, the whole experience was professional. What I particularly liked about them was that they will not take you on as swimmer if they think you do not have the capabilities to swim across the North Channel.
They kept me up to date all the time in the months before the swim and had daily communication with me since we arrived in Donaghadee. The personnel on the boat was caring, skilled and professional and provided all the support required. Another big factor was the personal contact which really made me feel much more "at home" as compared to the English Channel swim.
So keep it up guys!
Best regards!