infinity Channel Swimming introduce Galwegian Dee Newell a member of Atlantic Masters, a channel swimmer, an Iron Woman, an ice swimmer and with many other accolades an all-round amazing lady. 
'DEE FROM THE SEA' will offer regular blogs on channel swimming preparation, swim sets, physical and mental preparation for extreme events and the often undisclosed post-event DT's. A regular attendee at infinity Channel Swimming's HITtheWALL and having lived and survived her own HELLWEEK she knows what it takes.
Dee recently complete the English Channel and was part of the Irish Sea Swim relay raising funds for the Gavin Glynn Foundation. She has her sights looking South to the Antarctica and East to Scotland.
@dee_from_the_sea @infinitychanne3
#challengeme #amazingpeopledoamazingthings
#ifyourdreamsdontscareyouyournotdreamingbigenough #revealyourfullpotential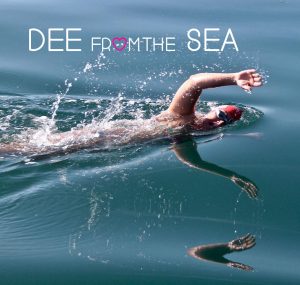 Listen in :
Atlantic MastersKeep Me Swimming
Dee Newell & Fergal Madden: Conquering The Channel
Joanne Madden Podcast with Galwegians Dee Newell and Fergal Madden
Galway Talks with Keith Finnegan
Dee Newell & Fergal Madden; Conquering The Channel