There is no time like NOW
It's time to plan for 2019 and beyond if your goal is to swim the North Irish Channel, Isle of Man Channel, Dál Riata Channel, Oa Channel & Irish Sea
W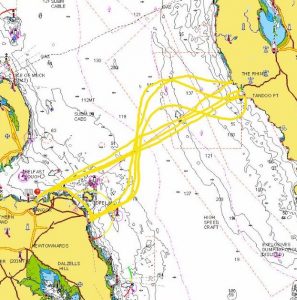 e know the amount of training and planning it takes to swim the North Channel as we not only have piloted swimmers across to Scotland and back but also other notorious swims such as Isle of Man Channel and the Dál Riata Channel. The team at Infinity Channel Swimming have swam the North Channel, Dál Riata Channel and Isle of Man Channel as part of a number of relay teams and also two team members have swam the North Channel as solo crossings.
We must stress Infinity Channel Swimming is not one person but One team made up of many highly experienced and passionate people with a true love of the sport.
We have put some info together for you and your crew to look over and inform you on the conditions which you might come across when you swim the North Channel.
Planning is KEY in all aspects of channel swimming and we feel even more so on the North channel as we know it's one of the toughest channel swims in the world.  The team at Infinity Channel Swimming work hard to help All aspirins to kit themselves with the tools, knowledge and experience to help plan for the Channel attempt.
Infinity Channel Swimming have also put together a full on weekend called HITtheWALL for all swimmers but Channel aspirins will particularly find this training useful to help them on their journey to a successful safe swim.
If you have the North Irish Channel, Isle of Man Channel, Dál Riata Channel, Oa Channel or Irish Sea Swims in your sights there is no better time than NOW to contact Infinity Channel Swimming to start your plans.
Contact us and we will guide you along the way
infinitychannelcrossings@gmail.com
This chart shows information on the North Channel in particular.
We have shown what we feel is the most importing information.
Tide Difference, Average water temperature, The number of days in which we believe it is possible to swim in each window and the day light hours per window.
This information has been collected from www.irishlights.ie & www.imray.com