Dál Riata Channel Honour Roll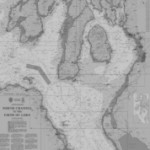 Wayne Soutter was the first person to complete the Dál Riata Channel Swim from Scotland to Ireland on 26 August 2012 in 12 hours 11 minutes. The first attempt by performed by Mercedes Gleitze in 1928.
Infinity Channel Swimming are delighted to have piloted the 1st relay and only the 2nd successful crossing of the Dál Riata Channel.
Solo Swims
Date
Name
Origin
Direction
Time (Hrs.Mins.Secs)
26/08/12
Wayne Soutter
South Africa
Scotland to Ireland
12:11:00
29/06/16
Sabrina Wiedmer
Switzerland
Scotland to Ireland
08:30:07
Relay Swims Skins
Date
Team
Origin
Direction
Time (Hrs.Mins.Secs)
07/09/15
210′ South West

(4 Persons wetsuits)

Ireland
Scotland to Ireland
07:33:16
14/06/16
Team Riptide

(3 Person skins)

Ireland
Scotland to Ireland
07:44:21
Relay Swims Wetsuits
Date
Team
Origin
Direction
Time (Hrs.Mins.Secs)
22/07/18
One Day Wonders

(4 Person wetsuits)

UK
Scotland to Ireland
06:31:00
Record Holders
Fastest solo overall
Sabrina Wiedmer 08:30:07 29/06/16
Fastest solo female
Sabrina Wiedmer 08:30:07 29/06/16
Fastest solo male
Wayne Soutter 12:11:00    26/8/12
Fastest Relay Team skins
210′ South West      7:33:16    7/9/15
| | | | | |
| --- | --- | --- | --- | --- |
| Fastest Relay Team wetsuits | | | | |
| One Day Wonders      6:31:00    22/7/18 | | | | |